Welcome to the Yowamushi Pedal Wiki!

This wiki is dedicated to the manga/anime series Yowamushi Pedal. You can help improve the wiki by editing, contributing new articles or pictures, and adding more information to the stubs. We currently have 8,581 edits to 188 articles and 720 images on this wiki.
Warning: Some pages on this wiki contain spoilers for untranslated parts of the manga. However, spoilers will be hidden unless they are clicked on (this feature does not work with mobile browsing).
Administrators • New Pages • New Photos • Active users • Help pages • Wikia Policy
Navigation
External Websites
Yowapeda Season 3 Teaser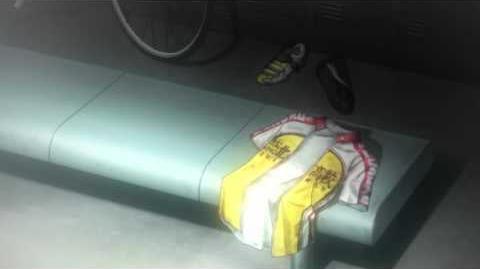 Wiki Affiliates
News/Events
November 6th, 2015:
Yowamushi Pedal manga vol. 42 release
November 18th, 2015:
Le Tour de Yowapeda 2015 DVD release
December 2nd, 2015:
Side Road 3 release
December 16th, 2015:
Yowamushi Pedal Re:ROAD DVD release
February 17th, 2016:
Yowamushi Pedal: The Movie DVD release

Current Wiki Poll
Which character would you most like to see animated?
Other Polls
Featured Image